The project to deliver the next generation of fire service communications and mobilisation system
The project to deliver the next generation of fire service communications and mobilisation system
The project to deliver the next generation of fire service communications and mobilisation system
Communication and Consultation
We have completed the Competitive Dialogue Procurement Process for the New Command, Control and Communications System. We have arrived at a preferred bidder and contracts have been signed. This was an intense process involving in excess of 20 members of the wider Fire Service from operational senior officers to RCC managers and end users at every level. Systel Ltd. with in excess of 50 installation worldwide have been selected as the supplier for Command and Control and ICCS Services for the Irish Fire Service. The product they offer is built from the ground up and focuses on the needs of operational Fire Fighters and control rooms staff and operations.
Find out more
Meet the Team...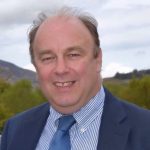 Mr Fergal Stack is the Ctrí Project Manager. Mr Stack joined the Fire Service in 1992 and prior to his move to the National Directorate for Fire and Emergency Management as Ctrí Project Manager was the Regional Communications System Manager in the Munster region for many years where he oversaw the development and implementation of first generation Command and Control systems in the 1990's and the progression of Regional Communications Systems from first generation Command and Control platforms to their second generation of technical and operational development. As Ctrí Project Manager, Mr.Stack is now tasked with the design, development and implementation of the next generation of Command, Control and Communications platforms for the Fire Service and their migration from Regional to National platforms.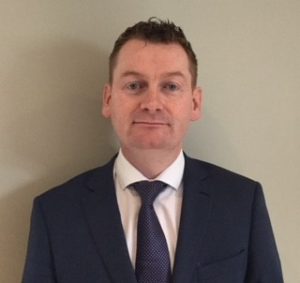 Mark Rooney was among the first intake of supervisors in West Regional Communications Centre when it opened in 2004 and gained much operational experience as WRCC developed. Mark was WRCC Senior Training Officer and has been seconded to the Ctrí Project since May 2016.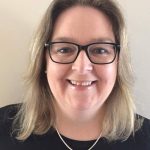 Alison Morris joined Munster Regional Communications Centre in 1998 and since then has gained operational experience along with expertise in the areas of Training and Quality.  Alison is also a Rostered Comms Officer for the control centre and has been seconded to the Ctrí Project since April 2015.
Latest news about the project:
As we move into summer, progress on Ctrí, has been significant. In addition to our Tetra rollout which commenced at the end of May, we are also making good progress in the specification and design of our command and control system, for which contracts will be signed soon. It would be fair to say that…
Document Management
A new document management system for use in the National Directorate for Fire and Emergency Management and the wider Fire Service has been developed in co-operation with Cork City Council. This Alfresco platform is currently being used in areas such as training, Major Emergency Management, Ctrí, Fire Service National Oversight and Implementation Group and will be further developed into other areas of Fire Service operations.